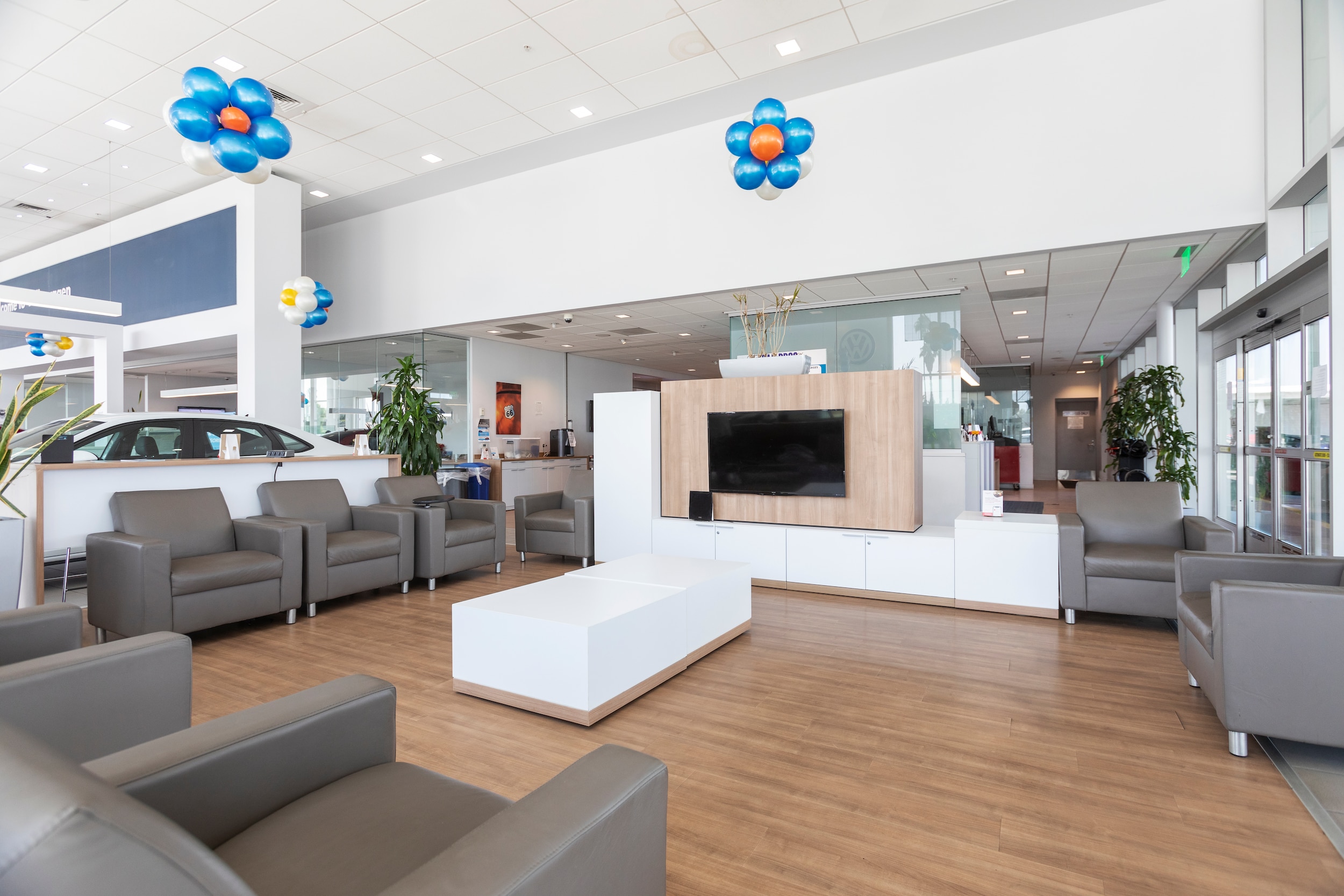 Car Pros Volkswagen of San Bernardino knows how important properly aligned tires are for your vehicle. Your vehicle's suspension is the system that connects your vehicle to its wheels. A tire or wheel alignment references the process of adjusting a vehicle's suspension. This process can help your tires perform properly, help them last longer, improve handling, keep your vehicle from pulling in one direction, or vibrating irregularly during operation. Proper tire alignment hinges on adjusting the angles of your wheels, affecting how they make contact with the road, rather than simply adjusting the wheels themselves. That's why the professional service technicians at your local Volkswagen dealership in San Bernardino, California are ready to help you ensure your vehicle is correctly aligned. 
Misaligned wheels frequently cause uneven tire wear, requiring wheel replacement sooner than might be expected. Improperly aligned wheels can also cause your vehicle to be less fuel efficient than with properly aligned tires. Some warning signs that your vehicle may need a wheel alignment include:
Steering wheel vibration

Vehicle pulling to the left or right

Off-center steering wheel when driving straight

Uneven tread wear
These are just a few of the warning signs that your vehicle may need a realignment. Frequently, wheel alignment is not included in maintenance schedule recommendations, however, having your alignment checked annually is typically a good plan to follow.  
Are you ready to schedule your service appointment to ensure your vehicle tires are correctly aligned? Come by and see us at 1600 S Camino Real, San Bernardino, CA 92408 or give us a call at (909) 522-3220 to speak with a member of our service team. Our service hours are Monday-Friday 7 AM-6 PM and Saturdays 8 AM-5 PM. Our service staff is proud to serve our Pomona, Moreno Valley, and Riverside, California neighbors. Don't forget to head over to our service coupons page to check out the service specials available at Car Pros Volkswagen of San Bernardino's service department now!
Make an Inquiry
Service Hours
Monday

7:00am-6:00pm

Tuesday

7:00am - 6:00pm

Wednesday

7:00am - 6:00pm

Thursday

7:00am - 6:00pm

Friday

7:00am - 6:00pm

Saturday

8:00am - 5:00pm

Sunday

Closed