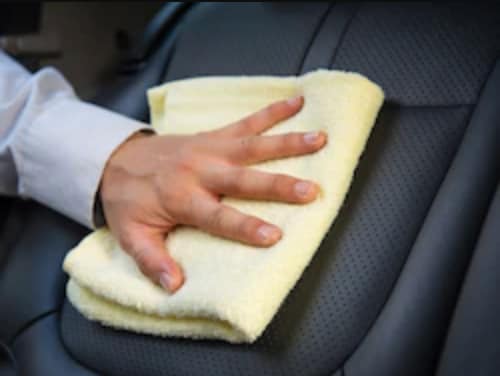 Spring is here and excellent spring cleaning for your vehicle is more important than ever before. How can you clean your vehicle's interior thoroughly without damaging surfaces? Car Pros Volkswagen of San Bernardino is here to help our Riverside, Pomona, and Moreno Valley, California communities care for your vehicle.
Note before you begin cleaning that it is important to avoid using hydrogen peroxide or bleach on your vehicle's interior as this will damage your car's surfaces. Additionally, ammonia-based cleaning products can strip the anti-glare or anti-fingerprint coatings on touchscreens in your vehicle. It is also important to keep in mind that scrubbing surfaces too rigorously can also lead to interior vehicle damage. For example, vigorous scrubbing of leather surfaces can lead to scrubbing the color out of the material.
Every vehicle's interior is made up of various materials that passengers interact with when going about their errands. While all surfaces require a general cleaning, some major areas you will want to pay special attention to include:
Cupholders

Seatbelts

Radio

Steering wheel

Glove box

Door handles
To begin cleaning your vehicle, it is a good idea to vacuum first. This will help you remove the larger debris from your car's interior. Removing heavy deposits, dirt, and dust first simplifies the process of deep cleaning later. For sanitizing your vehicle's interior, soap and water and a great starting point as dish soaps typically utilize mild detergents, making it ideal for more delicate surfaces. Next step for cleaning include:
Soak your microfiber towel thoroughly

Wring out the cloth to remove excess water to avoid moisture build-up once cleaning is completed

Begin at the top of the vehicle and work your way down

Once all surfaces are clean, water has been disposed of, and cloth is in the wash, be sure to wash your hands thoroughly
If you need help with any of your vehicle's service needs, your local Volkswagen dealership in San Bernardino, California is here for you. Schedule your next appointment online anytime or give our service department a call at (909) 522-3220. Our service hours are Monday-Friday 8 AM-4 PM.